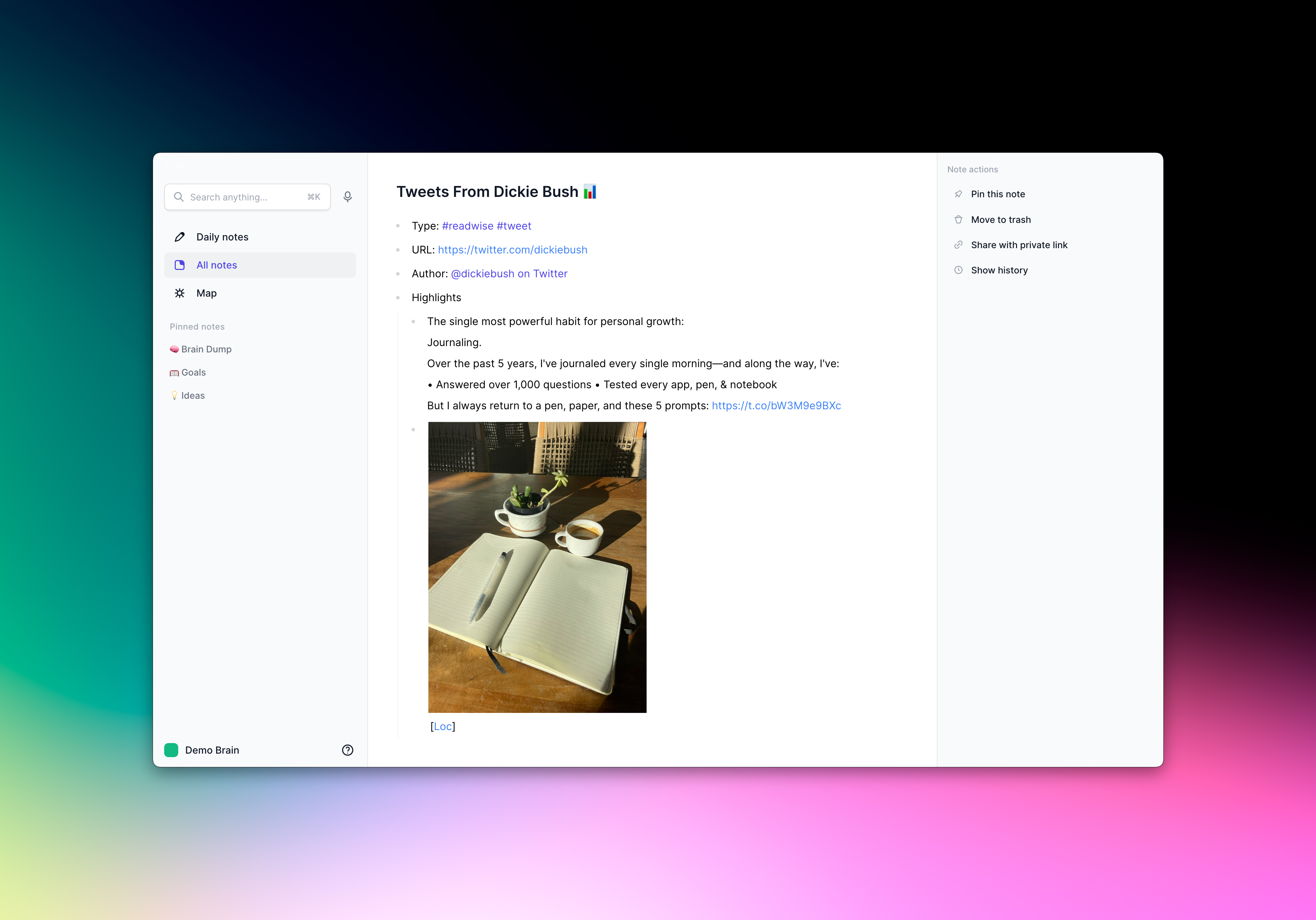 Readwise is a classic in the tools for thought space. They've built out integrations in and out of all sorts of sources so you can take your data with you wherever you go.
What this means in practice is that any highlights, bookmarks, and clippings you make in Readwise will automatically flow into Reflect. This could be Tweets you've favorited, snippets from PDFs, highlights from Kindle books - you name it. It's all synced to Reflect.
Lastly, Readwise have released an awesome
read-it-later app
(which I use everyday). I think of it as stepping into the shoes of Google Reader (may it rest in peace). And naturally, any highlights made in Readwise Read will also flow into Reflect.
To use our new Readwise integration,
head here
.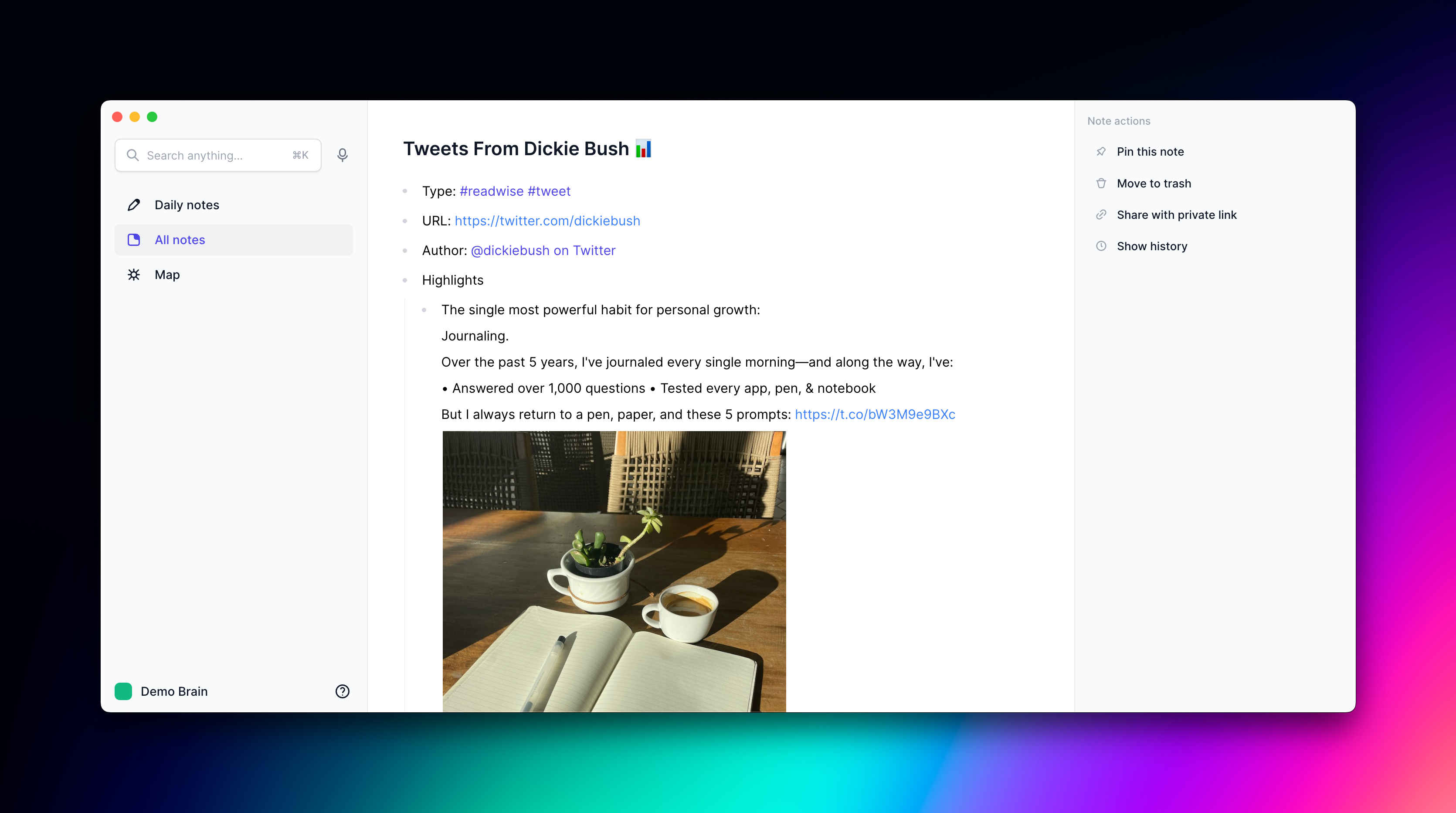 What can you do with the Readwise integration?
🐦 Sync your bookmarked Tweets with Reflect
Import the Tweets you've bookmarked, and set up automatic syncing so new Tweets you save will appear in your notes.
📖 Import all of your Kindle or Apple Books highlights
Why keep your reading notes separate from the rest of your notes? Have your book and article highlights live directly in Reflect, so you can search or call on them anytime.
🎧 Discover and save podcast highlights
Mark something in a podcast while you're listening using Airr or Snipd, and save it directly into your notes.
📚 Gather highlights from physical books
Use the Readwise app to take a photo of physical text, highlight what you want, then send it to Reflect.
There's a lot more you can do by combining Readwise with Reflect. If you don't have an account yet, you can sign up for a
free trial
and start syncing and resurfacing your reading notes.
What else is new?
🎨 We have shipped a redesign of the desktop and web app.
A sexy dark mode.
And a quick way to record - we removed a click.
️ ⚡️ Reflect has been added to Zapier Zapier is a tool that lets you connect apps via APIs, without doing any coding. You can now use it to connect Reflect with other apps.
There are a ton of new things you can do with this integration (like saving Tweets and Slack messages to your Daily Notes within Reflect, just to name a few). You can see some pre-built templates and build your own integrations through Zapier here.
What's coming next?
We're working fast on the iPad app, which we expect to be in Testflight soon
We have been polishing the behavior of lists inside our editor
More improvements to performance and startup speed
.
🔗 Some helpful links